5.25.

Uploading Data from a Remote Database ¶

OnTask allows to upload or merge data into a workflow's table using a previously configured connection clickin in the button SQL Connection .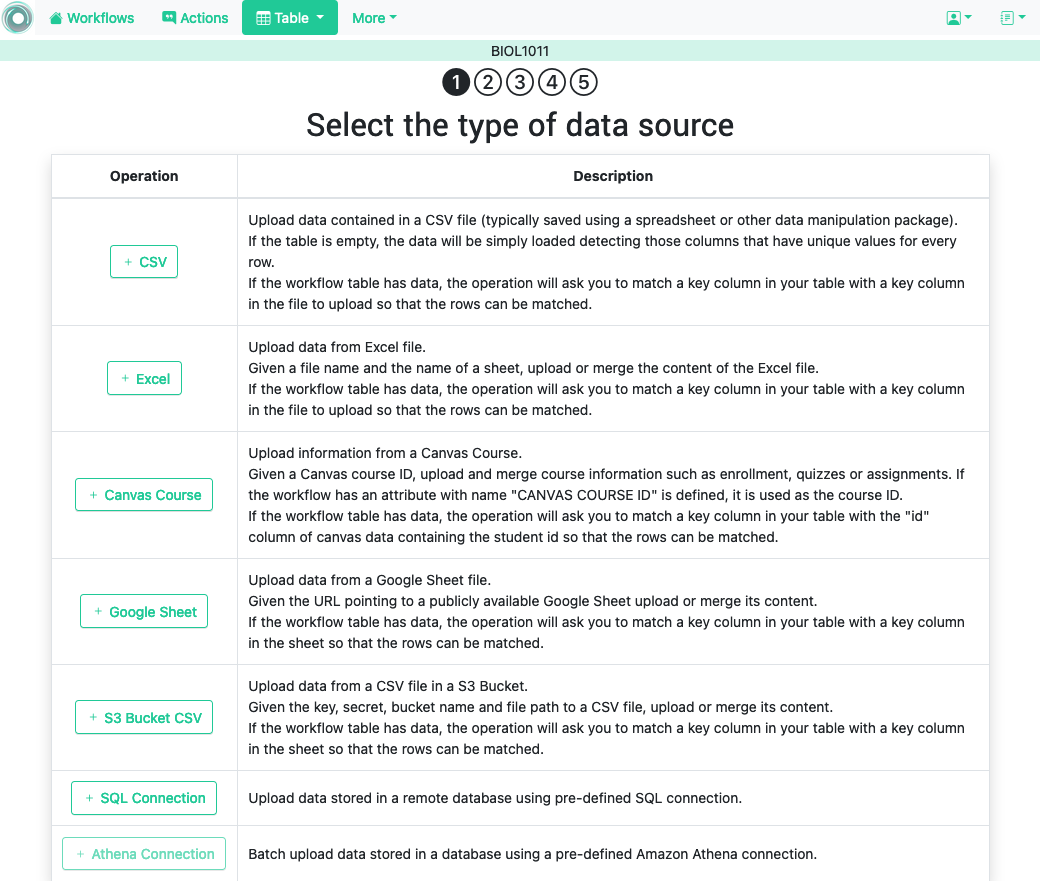 This link will be active only if these connections have been previously configured by the system administrator. After selecting the option to upload from a database, the next page shows the available SQL connections.

Clickin in the name of the connection will show its configuration parameters. Clicking in the Run button will open a dialog to obtain the additional data (if needed) to open the connection and load the data in OnTask.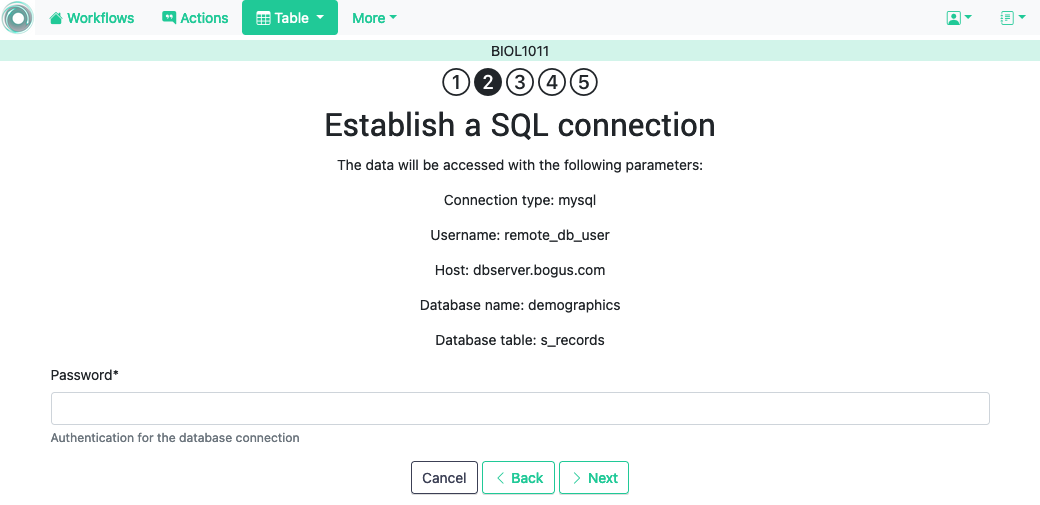 The rest of the steps are identical to those used to either upload new data or merge data with the existing table .